Oregon Chainsaw Chain 22LPX .325" .063" 100ft Full Chisel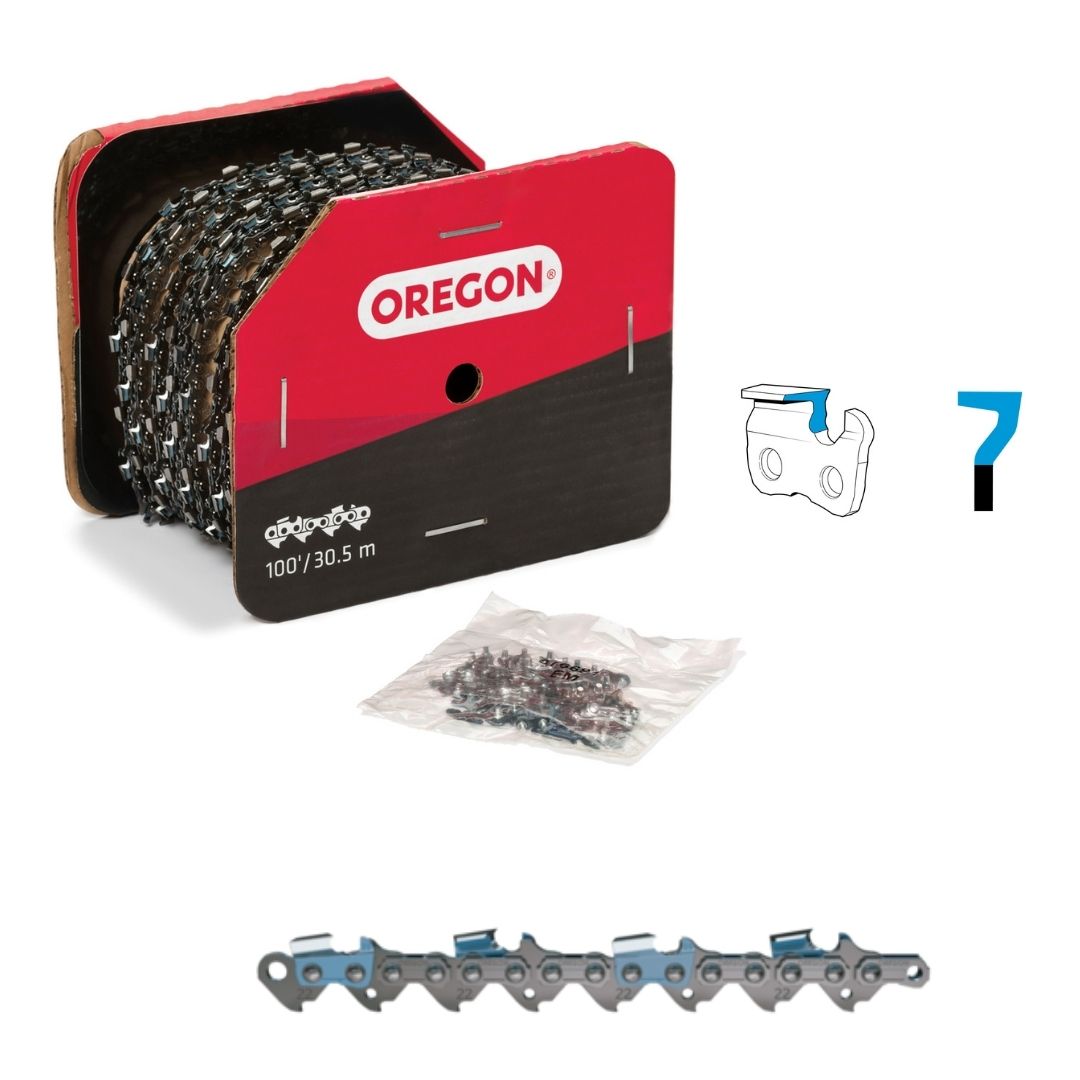 Oregon Premium Saw Chain made by US company Oregon Tool.
The Oregon 22LPX100U PowerCut™ Saw Chain reel contains 100' of 22LPX chain, the ideal chain for professional woodcutters using .325" saws. This .063" gauge chain features low-vibration, full chisel cutters for top performance. Offset depth gauges prevent cutters from driving into the sidewall of the cut, offering a smoother cut. Compatible fit with Stihl® 26RS 100R.
Pitch .325",
Gauge .063"
Length 100ft, 1848 drive links
SKU: 22LPX-100R
Supplied with joiner links & cardboard storage boxes
Oregon 22LPX Features
LubriTec™ keeps your chain and guide bar oiled longer with less friction 
Blued Cutters deliver improved protection against corrosion
Top-Plate Filing Indicators and depth gauge filing indicators area make accurate sharpening easier
Exclusive OCS-01 Steel provides greater durability