Oregon 90PX AdvanceCut™ Saw Chain 3/8LP Low Profile™ .043" Chamfer Chisel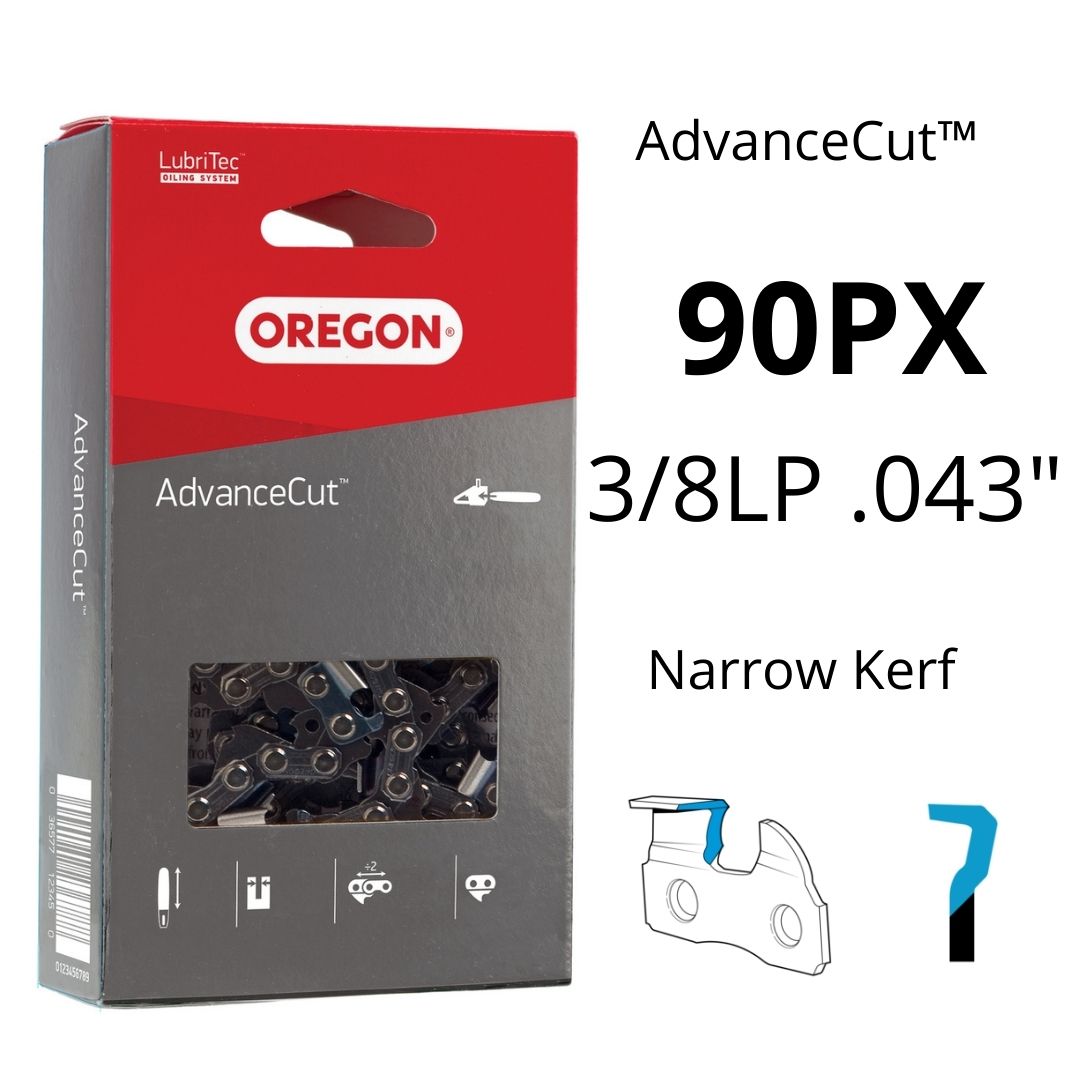 Oregon 90PX AdvanceCut™ Saw Chain
Oregon 90PX AdvanceCut™ .043" gauge, 3/8" low profile saw chain. Ideal for small low-powered saws, this chain allows homeowners and landscapers to maintain their trees with ease. Oregon's narrow kerf cutting systems increase efficiency since they require less power from the saw compared to standard cutting systems. The low-vibration, low kickback Chamfer Chisel cutters have twin cutting corners which offer outstanding performance. Always use this chain with guide bars desig9ned for narrow kerf chainsaw chain.
Product Details
Pitch: 3/8LP" Low Profile™ Narrow Kerf
Gauge: .043"
File size: 5/32", 4mm
LubriTec™ keeps your chain and guide bar oiled for less friction and longer life
Blued Cutters deliver high-quality protection against corrosion
Oregon's

 

patented exclusive OCS-01 Steel provides greater durability

Manufactured by USA company Oregon Tool.
This saw chain met the kickback performance requirement of ANSI B175.1-2012 when tested according to the provisions of ANSI B175.1-2012. Low-kickback saw chain meets the kickback performance requirement of CSA Standard Z62.3.