Chainsaw Racing Bar, GB S21-50PJ, 21" .325" .050" 14mm Stihl Mount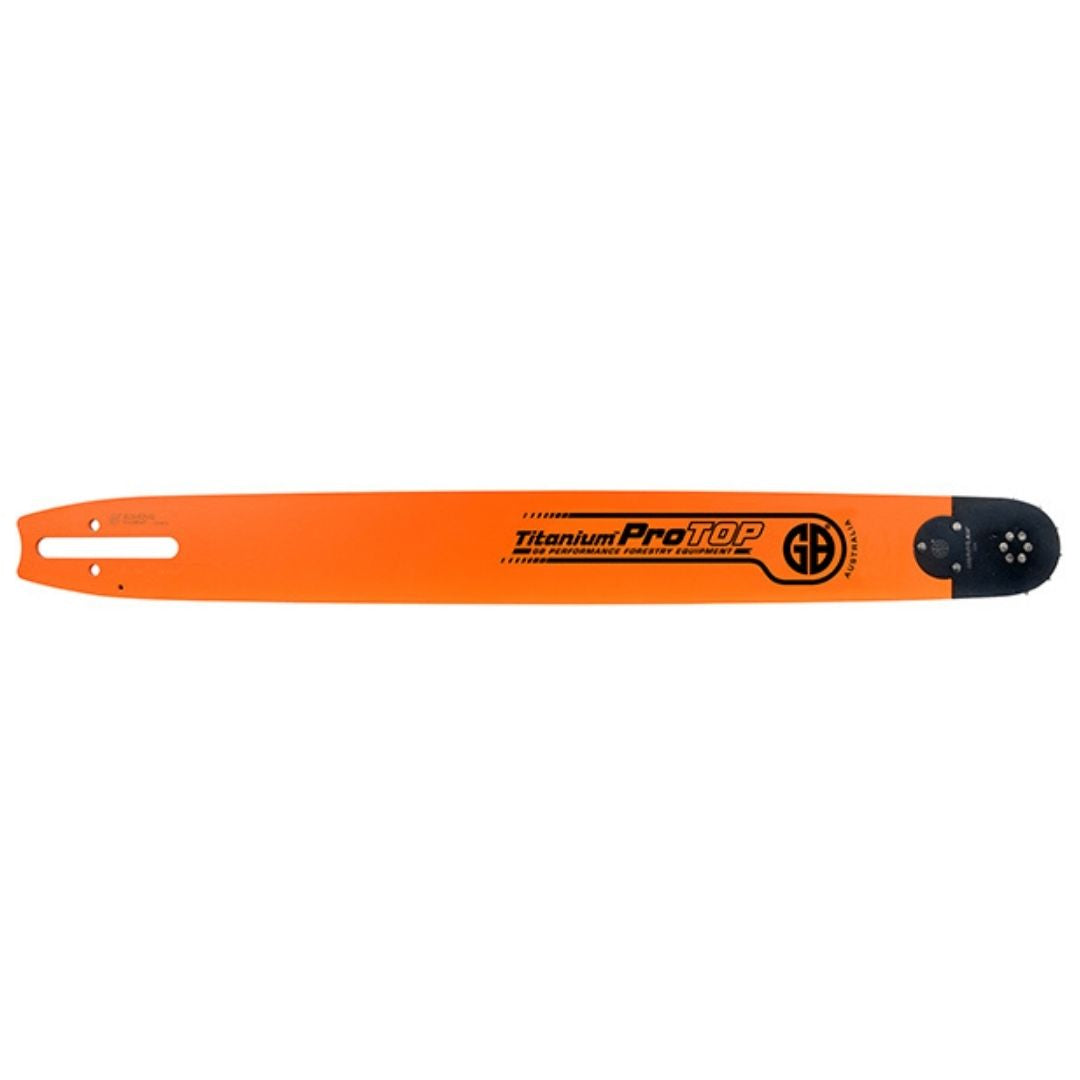 Chainsaw Racing Bar

GB ProTop Titanium
GB ProTop titanium is a durable replaceable sprocket nose bar designed and built for demanding professional users. ProTop is ideally suited for high-speed, high-powered chainsaws where light weight and extreme durability are required. ProTop bars are precision engineered from 4.7mm thickness high-tech, lightweight titanium alloy steel for extra-long life and easy manoeuvrability.
Perfect choice for chainsaw speed racing or ripping posts.
Length: 21 inch
Pitch: .325" 
Gauge: .050"
Mount: S - E031
Model: S21-50PJ
Fits chainsaw models.
Large Stihl: 050, 051, 070, 075, 076, 084, 088, 090, MS880, MS881
EFCO: 199
Check chainsaw drive sprocket pitch is .325" before using this Bar.