Chainsaw Bar GB Power-Tip Plus 16" 3/8 .063 SN Stihl Mount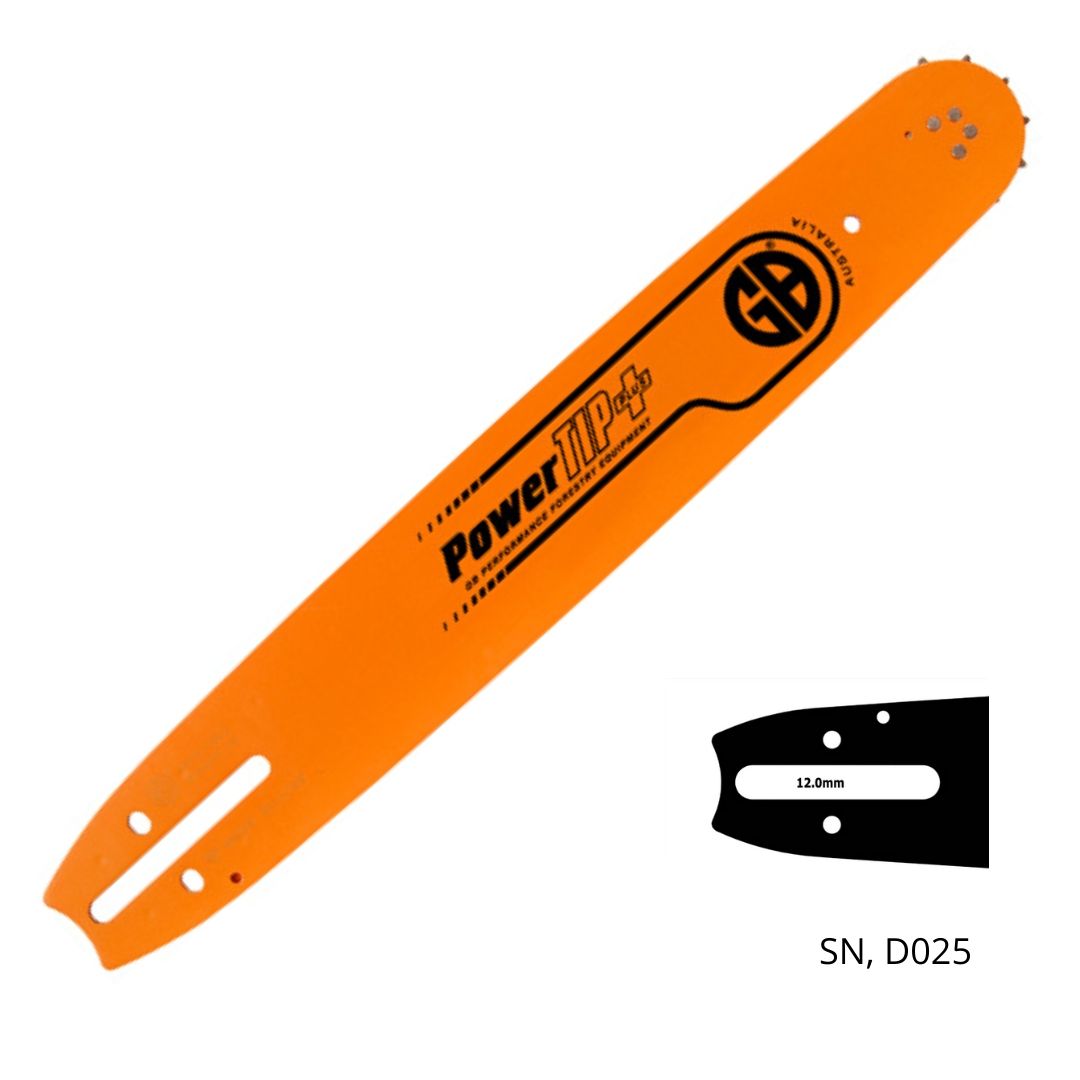 GB Power-Tip Plus is a three piece spot welded laminated bar with built-in sprocket nose for faster cutting. It has more welds than competitors, giving it extra strength and longer life. GB Power-Tip Plus are economically priced suited to occasional light use pruning small trees or general light firewood cutting. 
Length 16 inch
Drive Link count 60
Pitch 3/8" 
Gauge .063"
Mount SN - D025
Model SN16-63LG
Fits Stihl models with 3/8" pitch drive sprocket fitted.
024, 026, 028, 029, 030, 031, 032, 034, 036, 038, 039, 040, 041, 042, 044, 045, 046, 048, 056, 064, 066, E15, E20, E220C, FARMBOSS, MS260, MS270, MS280, MS290, MS310, MS360, MS361, MS380, MS381, MS390, MS440, MS460, MS461, MS500i, MS650, MS660, MS661, MSE220C