Chainsaw Bar GB Power-Tip Plus 16" 3/8 .058 HV Husqvarna Mount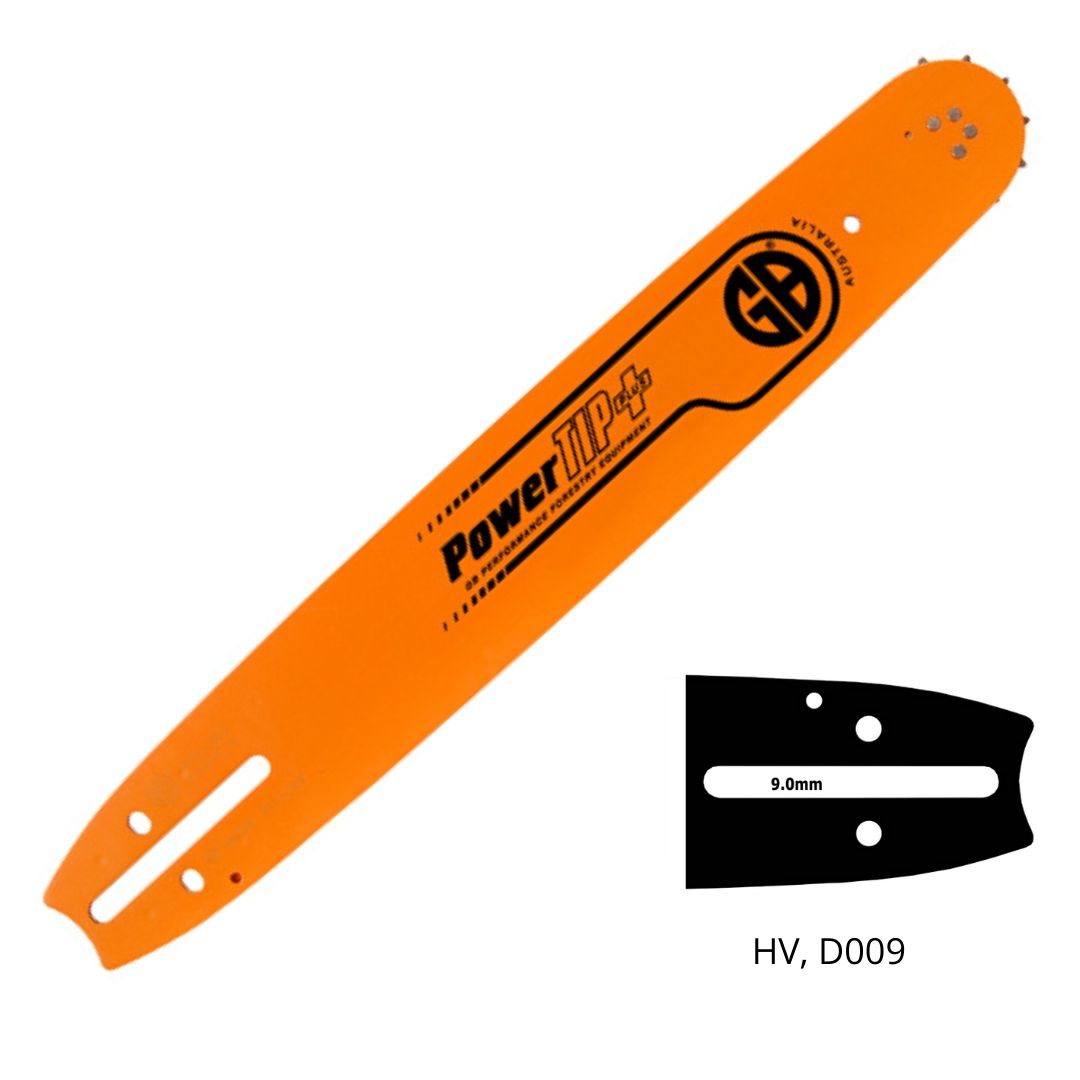 GB Power-Tip Plus is a three piece spot welded laminated bar with built-in sprocket nose for faster cutting. It has more welds than competitors, giving it extra strength and longer life. GB Power-Tip Plus are economically priced, suited to occasional light use or light firewood cutting. 
Length 16 inch
Drive Link count 60
Pitch 3/8" 
Gauge .058"
Mount HV - D009
Model HV16-58LG
Fits chainsaw models with 3/8" pitch drive sprocket fitted.
DOLMAR: PS6400, PS7300, PS7900
HUSQVARNA: 1100, 160, 162, 163, 180, 181, 185, 2100XP, 2101, 260, 261, 263, 266, 268, 272, 280, 281, 285, 288XP, 298, 3120XP, 362XP, 365, 371XP, 372XP, 380, 385XP, 390XP, 394, 395XP, 480, 570, 575XP, 61, 62, 65, 66, 70, 77
JONSERED: 2063, 2065, 2071, 2077, 2083, 2094, 2095, 2156, 2159, 2163, 2165, 2171, 2186, 625, 630, 635, 670 WEST COAST
MAKITA: DCS6400, DCS6401, DCS7300, DCS7301, DCS7900, DCS7901
POULAN & POULAN PRO: 375, 395, 415, 425, 475, PP445, PP505, PP655
SHINDAIWA: 1091, 550, 575, 577, 680, 695, 757, 801, 901
SOLO: 603, 662, 665, 667, 670, 675, 680, 681, 690, 694