Oregon Skip-Tooth Ripping Chainsaw Chain 27RA .404" .063" 100ft Micro Chisel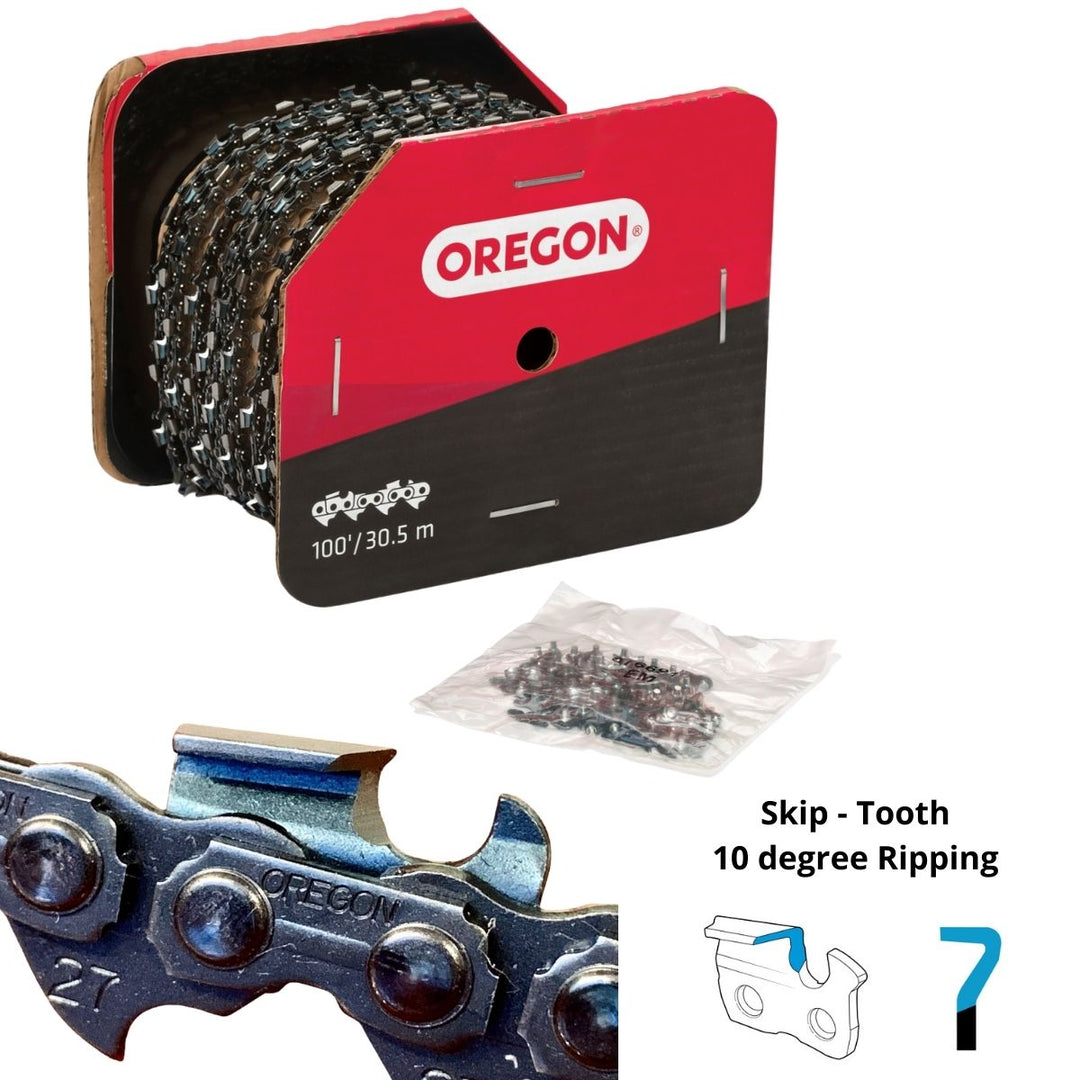 Oregon Premium Saw Chain made by US company Oregon Tool.
The 27RA Skip-Tooth Saw Chain reel contains 100 feet of 27RA chain a heavy-duty, high-performance chain for professionals using large saws milling slabs. This .404" pitch, .063" gauge 10 degree skip-tooth chain is ideal for those who prefer the durability and easy maintenance of Micro Chisel™ cutters. These cutters have small-radius working corners for excellent performance and edge holding ability. Skip sequence design provides greater clearance for better chip flow when Slabbing or Ripping large logs with long bars.
Pitch .404"
Gauge .063"
Skip-Tooth Sequence
10 Degree Ripping 
Micro Chisel
Length 100ft, 1460 drive links
SKU: 27RA-100R
Supplied with joiner links & cardboard storage boxes
Oregon 27RA Features
LubriTec™ keeps your chain and guide bar oiled longer with less friction 
Blued Cutters deliver improved protection against corrosion
Expanded Top-Plate Filing Indicators and depth gauge filing indicators area make accurate sharpening easier
Exclusive OCS-01 Steel provides greater durability
Warning: This is non safety chain that may be capable of severe kickback. Use only if you are a trained experienced chainsaw operator.