Oregon Skip-Tooth Chainsaw Chain 73EXJ 3/8" .058" 100ft Full Chisel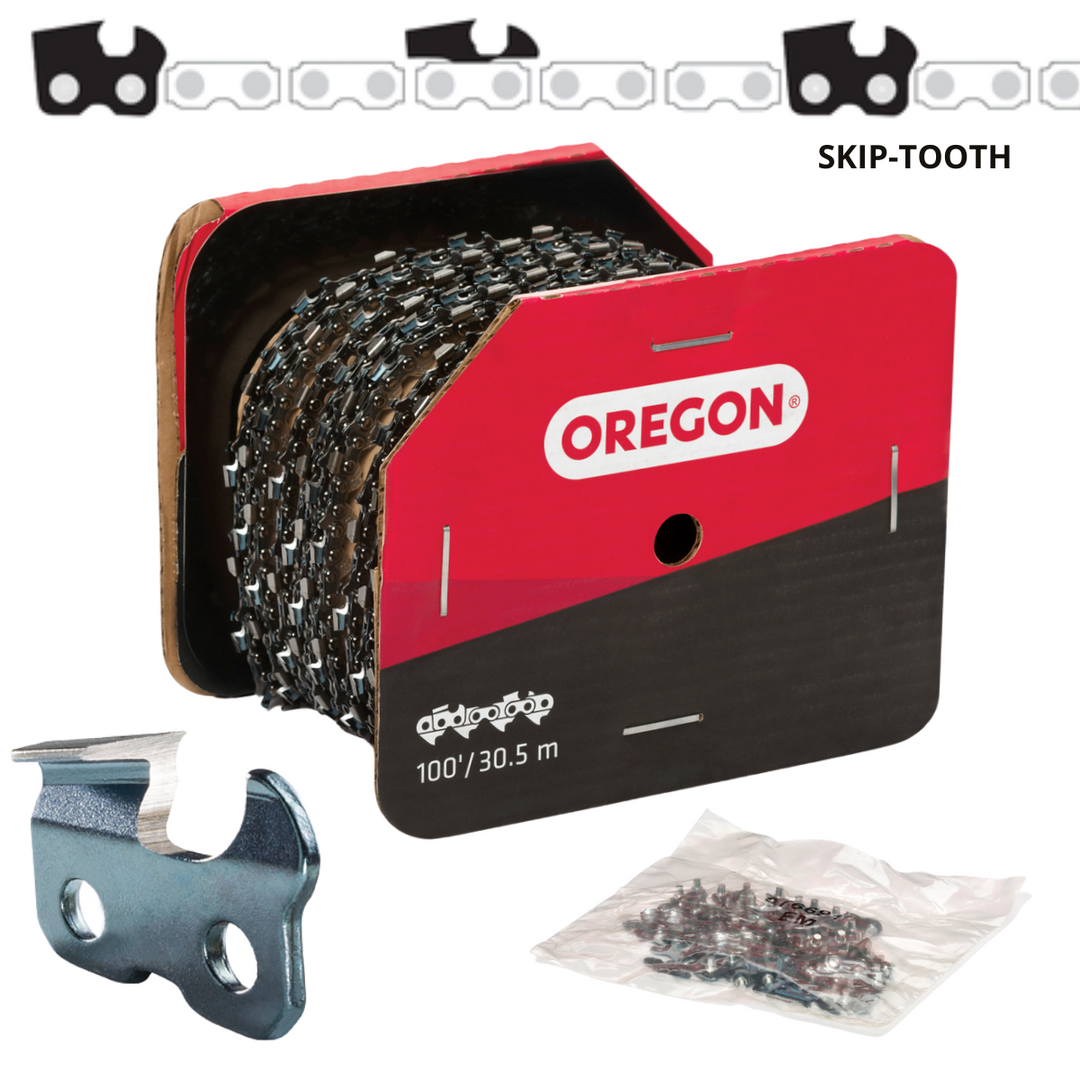 Oregon Premium Saw Chain made by US company Oregon Tool.
Oregon 73EXJ Skip-Tooth has a reshaped cutter and proprietary grind technology for superior performance, sharpness and consistency. This low-vibration, full chisel chain is designed to maximise every cut with less effort.

Pitch 3/8"
Gauge .058" 1.5mm
Length 100ft, 1640 drive links
SKU: 73EXJ-100R
Skip-Tooth sequence
Supplied with joiner links & cardboard storage boxes
Oregon 73EXJ Features
LubriTec™ keeps your chain and guide bar oiled longer with less friction 
Blued Cutters deliver improved protection against corrosion
Expanded Top-Plate Filing Indicators and depth gauge filing indicators area make accurate sharpening easier
Gold Loop Start Indicator makes sharpening easier with start and stop identification
Exclusive OCS-01 Steel provides greater durability
Oregon New Product Line- Replaces Oregon 73JGX