Oregon Chainsaw Chain 20LPX .325" .050" 100ft Full Chisel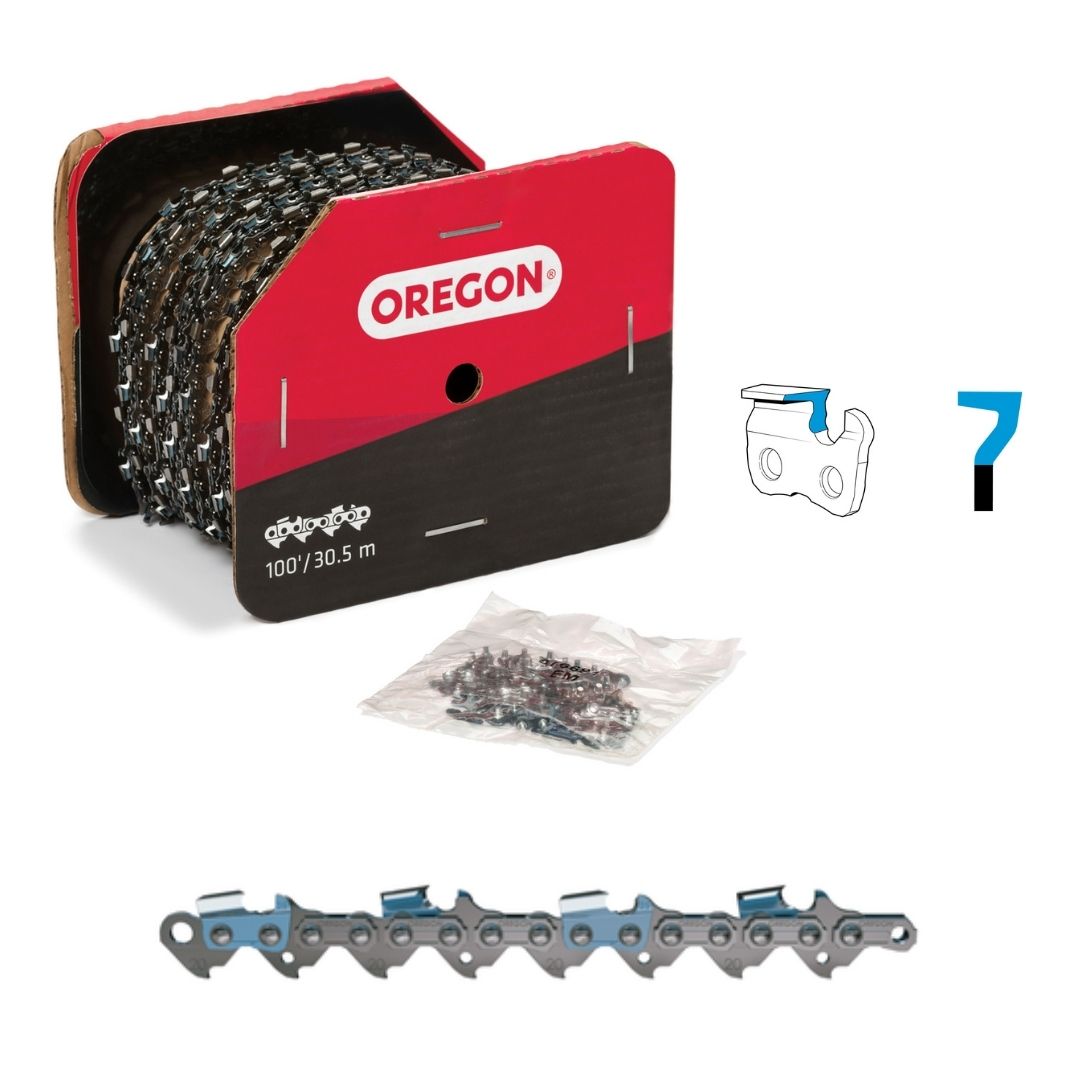 Oregon Premium Saw Chain made by US company Oregon Tool.
The Oregon 20LPX100U Saw Chain reel contains 100' of 20LPX chain, the ideal chain for professional woodcutters using .325" saws. This .050" gauge chain features low-vibration, full chisel cutters for top performance. Offset depth gauges prevent cutters from driving into the sidewall of the cut, offering a smoother cut. Compatible fit with Stihl® 23RS 100R.
Pitch .325",
Gauge .050"
Length 100ft, 1848 drive links
SKU: 20LPX-100R
Supplied with joiner links & cardboard storage boxes
Oregon 20LPX Features
LubriTec™ keeps your chain and guide bar oiled longer with less friction 
Blued Cutters deliver improved protection against corrosion
Top-Plate Filing Indicators and depth gauge filing indicators area make accurate sharpening easier
Exclusive OCS-01 Steel provides greater durability