OREGON AdvanceCut™ Chainsaw Bar 16" 3/8" .063" D025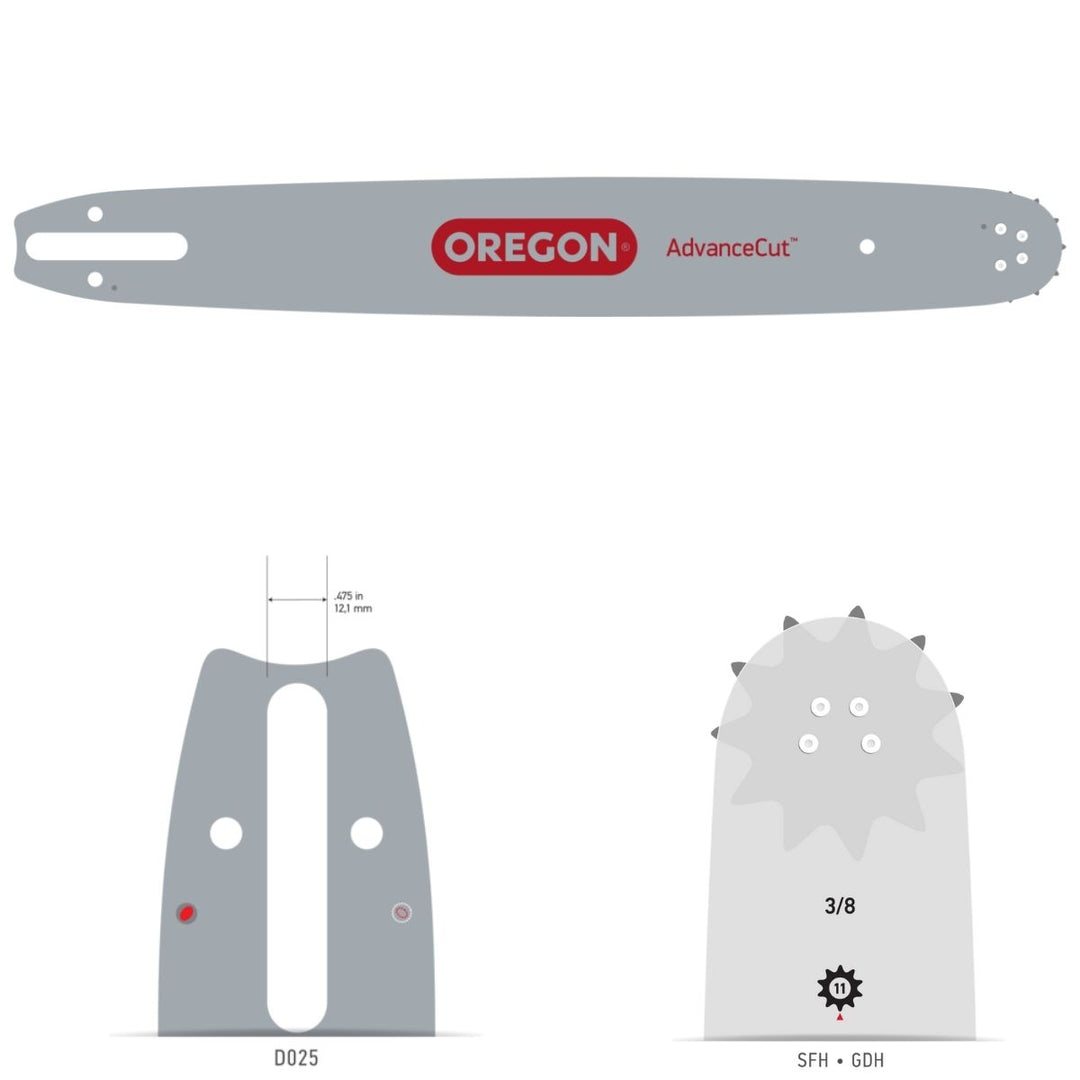 OREGON Advance
Cut guide bars are a lightweight, durable and easy to manoeuvre guide bar for light commercial or occasional woodcutters. A perfect economical choice for small to mid-size chainsaws. 
Provides better balance on smaller saws
Lighter weight means less fatigue
Length: 16"
Pitch: 3/8"
Gauge: .063"
Drive link count: 60
Mount: D025
SKU: 16

3SLHD025

Weight 1.0kg
Fits Chainsaw models listed with 3/8" pitch drive sprocket fitted.
Stihl models

024, 026, 028, 029, 030, 031, 032, 034, 036, 038, 039, 040, 041, 042, 044, 045, 046, 048, 056, 064, 066, E15, E20, E220C, FARMBOSS, MS260, MS270, MS280, MS290, MS310, MS360, MS361, MS380, MS381, MS390, MS440, MS460, MS461, MS500i, MS650, MS660, MS661, MSE220C