Oregon 95TXL SpeedCut™ Saw Chain 100ft .325" .050" MicroChisel®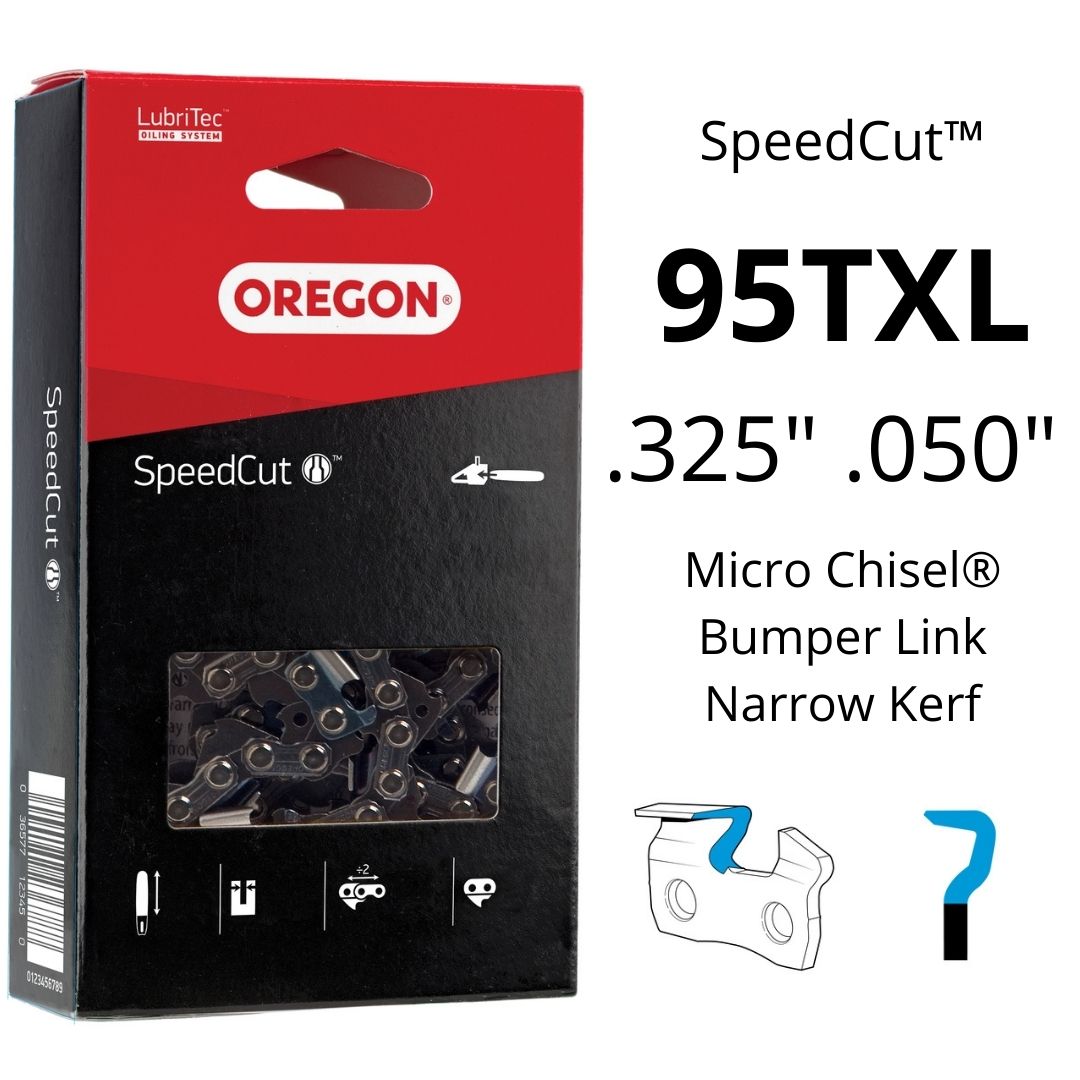 Oregon 95TXL SpeedCut™ Saw Chain 100ft
Oregon 95TXL is part of the SpeedCut™ range, designed to offer top performance to arborists and property owners using saws between 38 and 55 cc. This .325" pitch chain features low-vibration, Micro-Chisel cutters with small-radius working corners for excellent performance and easy maintenance. A reshaped cutting surface allows you to get faster and easier cuts. Oregon's 95TXL narrow kerf cutting systems are more efficient since they need less power from the saw than standard cutting systems.
Product Details
Pitch: .325"
Gauge: .050" 1.3mm
Length: 100ft
Narrow Kerf, MicroChisel, Bumper link
File size: 3/16", 4.8mm
LubriTec™ keeps your chain and guide bar oiled for less friction and longer life
Blued Cutters deliver high-quality protection against corrosion
Oregon's

 

patented exclusive OCS-01 Steel provides greater durability

Manufactured by USA company Oregon Tool.