Oregon 27RA VersaCut™ Skip-Tooth 10° Ripping Saw Chain .404" .063" Micro Chisel®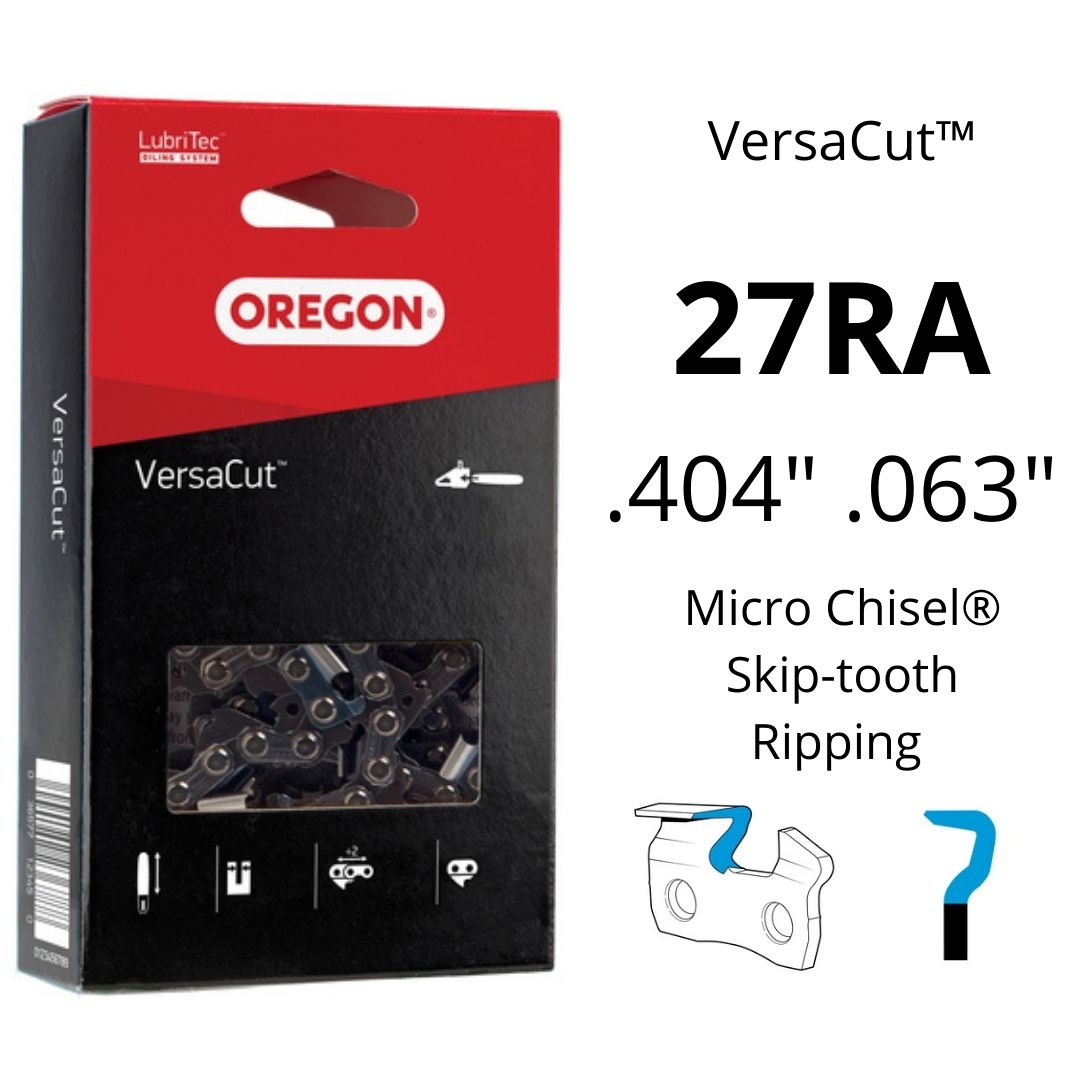 Oregon 27RA VersaCut™ Skip-Tooth
10° Ripping

Saw Chain

Oregon 27RA is a heavy-duty, high-performance Skip-Tooth 10 degree ripping chain for professionals using large saws. Skip-Tooth sequence is manufactured with an extra drive link between each cutter. Skip-Tooth reduces load on the power head and assists with chip clearance on longer guide bars compared to standard sequence chain. 27RA saw chain is ideal for those who prefer the durability and easy maintenance of Micro Chisel® cutters. Micro Chisel cutters have small-radius working corners for excellent performance and easy maintenance. Designed specifically for Slabbing or Ripping with the grain.
Product Details
Pitch: .404",
Gauge: .063"
File size: 7/32", 5.5mm
10 degree ripping
LubriTec™ keeps your chain and guide bar oiled for less friction and longer life
Blued Cutters deliver high-quality protection against corrosion
Oregon's patented exclusive OCS-01 Steel provides greater durability

Manufactured by USA company Oregon Tool.
Warning: This is non safety chain that may be capable of severe kickback. Use only if you are a trained experienced chainsaw operator.