Diamond Sharpening Disc TCT Chain 100mm-22mm-3.5mm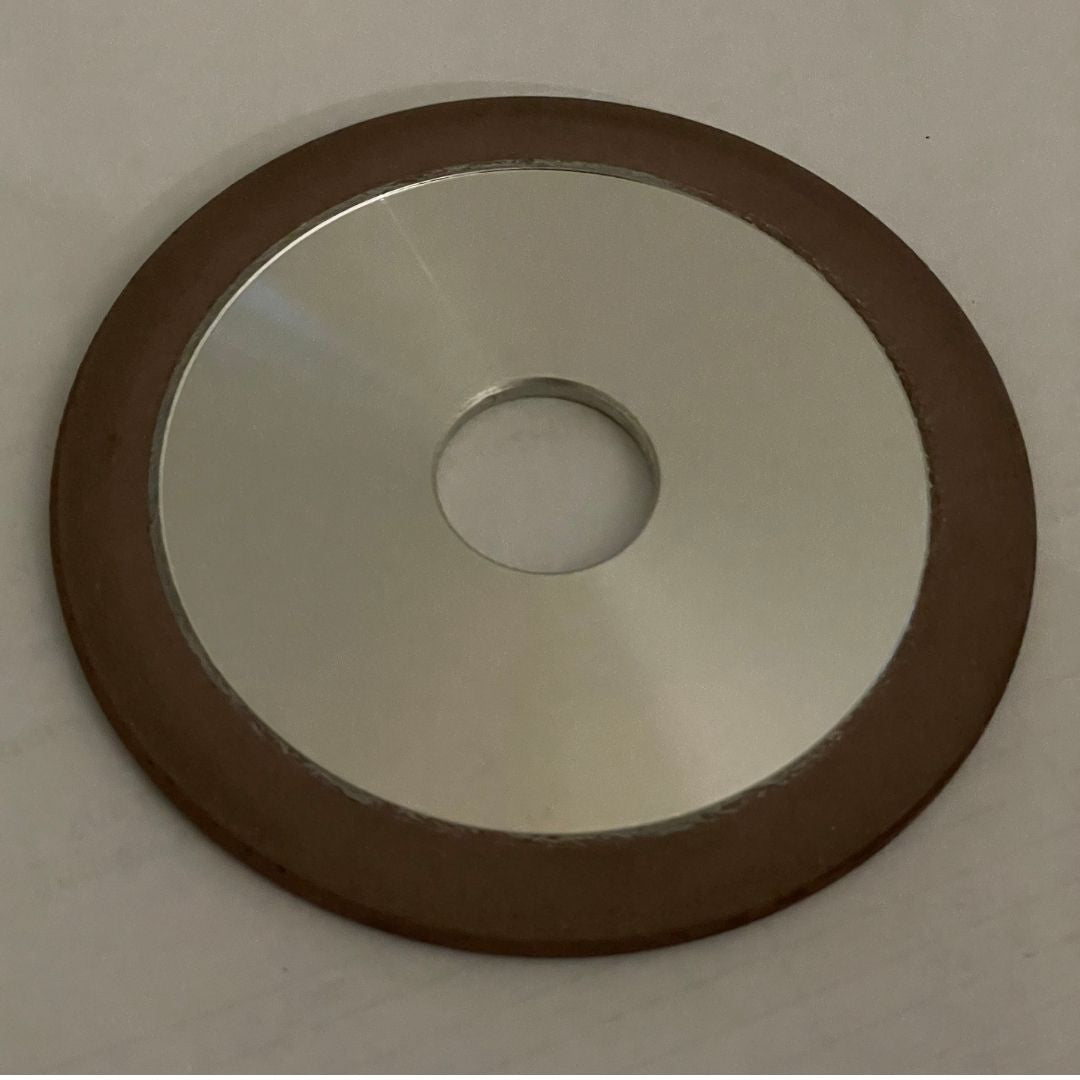 Professional Diamond  Sharpening Disc 
Size: Diameter 100mm, Hole 22mm, Width 3.5mm.
Suitable for sharpening .325" and 3/8" Saw Chain
Sharpens both Tungsten carbide & Steel chains. 
Maximum RPM - 12000
Diamond Grit Size #150 micron
Preformed contour, disc reshaping not required.
Low heat transfer results in a long lasting razor sharp edge.
Diamond discs are suitable for sharpening both steel and tungsten-carbide tipped chains. Discs keep their shape perfectly throughout their service life, with no dressing required.  Due to their high-quality diamond coating, these wheels will last hundreds of chains. Diamond discs will not break down or produce dust when in use. They use an Aluminium base which draws heat away from the chain and is dissipated through the interior of the wheel itself, so you won't burn or temper your chain teeth. During production, the discs are machined to an incredibly fine tolerance to eliminate vibration caused by the discs during sharpening which results in a sharper, long-lasting tooth.
See our other listings for larger diameter 145mm diamond discs