Chainsaw Chain PROKUT® .325" .050" Full Chisel 100ft Roll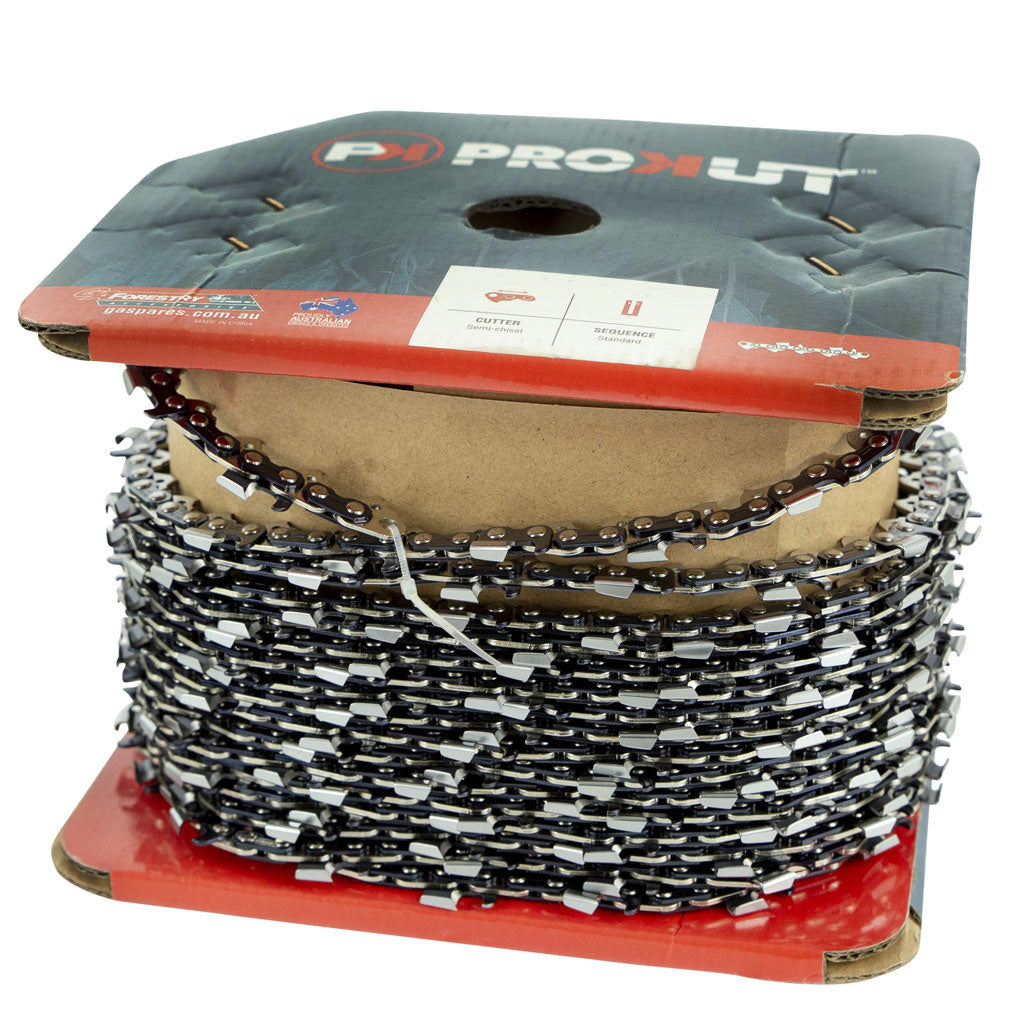 PROKUT 30 

Series Saw Chain 
Pitch: .325" 
Gauge:  .050" 1.3mm
Cutter Tooth: Full Chisel 
Sequence: Standard 
Drive Links: 1848
Roll length: 100ft, 30.5mt
SKU: GAF30F100R
PROKUT chain features:
Every component is precisely manufactured from high quality German steel.
Engineered for precision, balance and low vibration.
Manufactured to exacting standards of strength, durability and quality.
Chromed cutters for a sharper edge and a longer life.
Every single rivet used in PROKUT chain is individually induction hardened for a precise, consistent hardness providing unrivalled stretch and wear resistance.
Each PROKUT chain is pre stretched including bulk chain rolls. This provides a high performance chain that is ready to use with the absolute minimum of stretch straight out of the box!
Blued components resist corrosion and provide superior strength
Anti kickback features for additional safety including specially designed drive links, tie straps and depth gauges
Specially designed features to increase lubrication including oil cavities, indentations and channels
Cutters designed to absorb and reduce vibration to limit equipment wear and operator fatigue
WARNING: This saw chain may be capable of severe kickback that could result in serious injury to the chain saw operator or bystanders. Do not use this saw chain unless you have experience and specialised training for dealing with kickback. Saw chain with reduced kickback potential is available.
*Please note: Product photos are for illustration purposes only and the actual product may differ from that shown.