Carlton Chain 100ft 3/8" .063" A3LM Full Chisel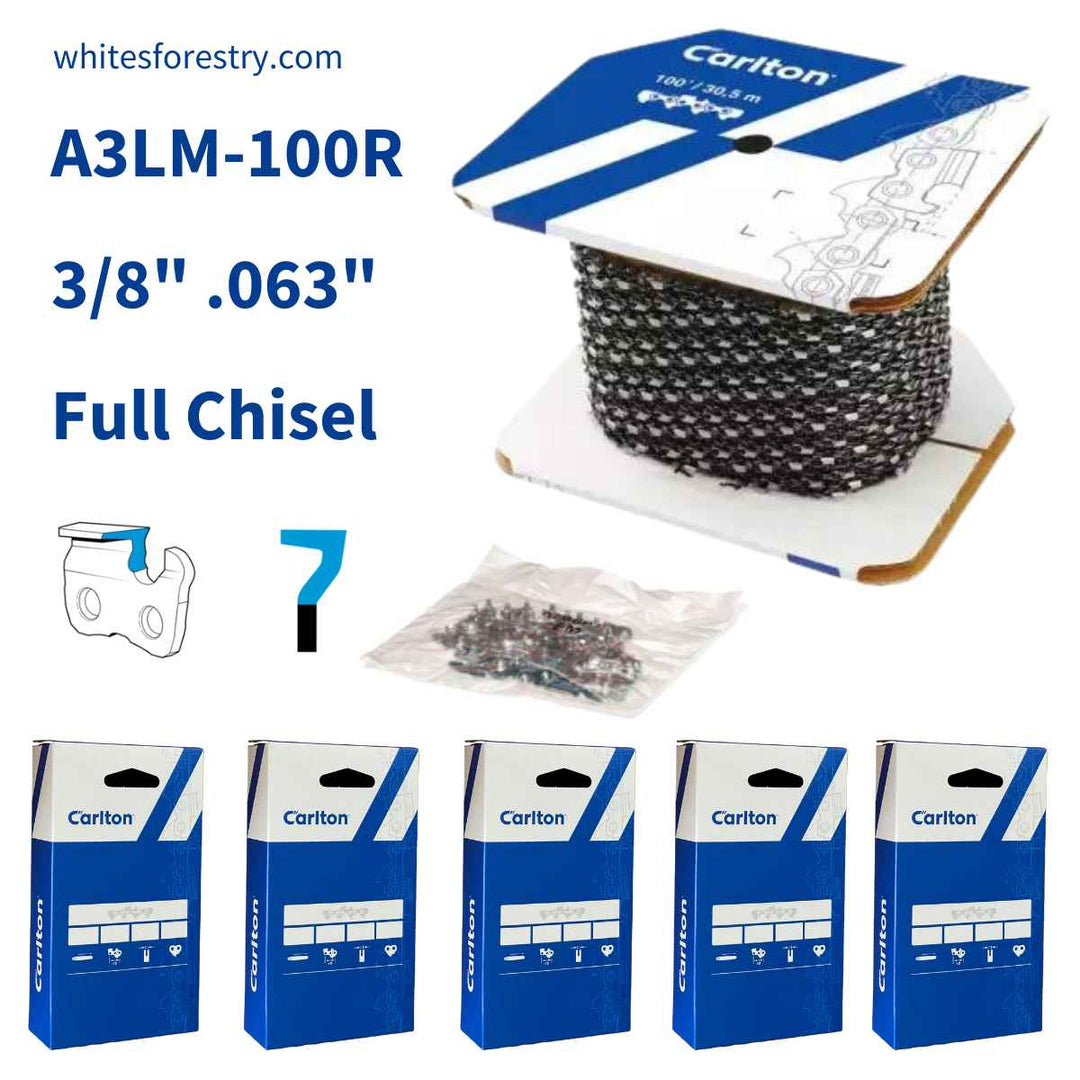 Carlton 100ft  3/8" .063" Full Chisel A3LM-100R
CARLTON is one of the leading brands in forestry products made by US company Oregon Tool. Carlton provides a range of quality chainsaw chains to meet the needs of homeowners and professional loggers. The LM series full chisel tooth has a flat top cutter, it's best used in clean wood it cuts 10-15% faster than semi chisel. A perfect choice for green felling or cutting clean wood.
Roll Length 100ft , 30.5mt. 
1640 drive links
Pitch - 3/8"
Gauge - .063" 
SKU - A3LM-100R
Full chisel standard sequence
Joiner links & Storage boxes 
Made by Oregon Tool.