Archer Chain Loop 72DL 1/4"P .043" Semi Chisel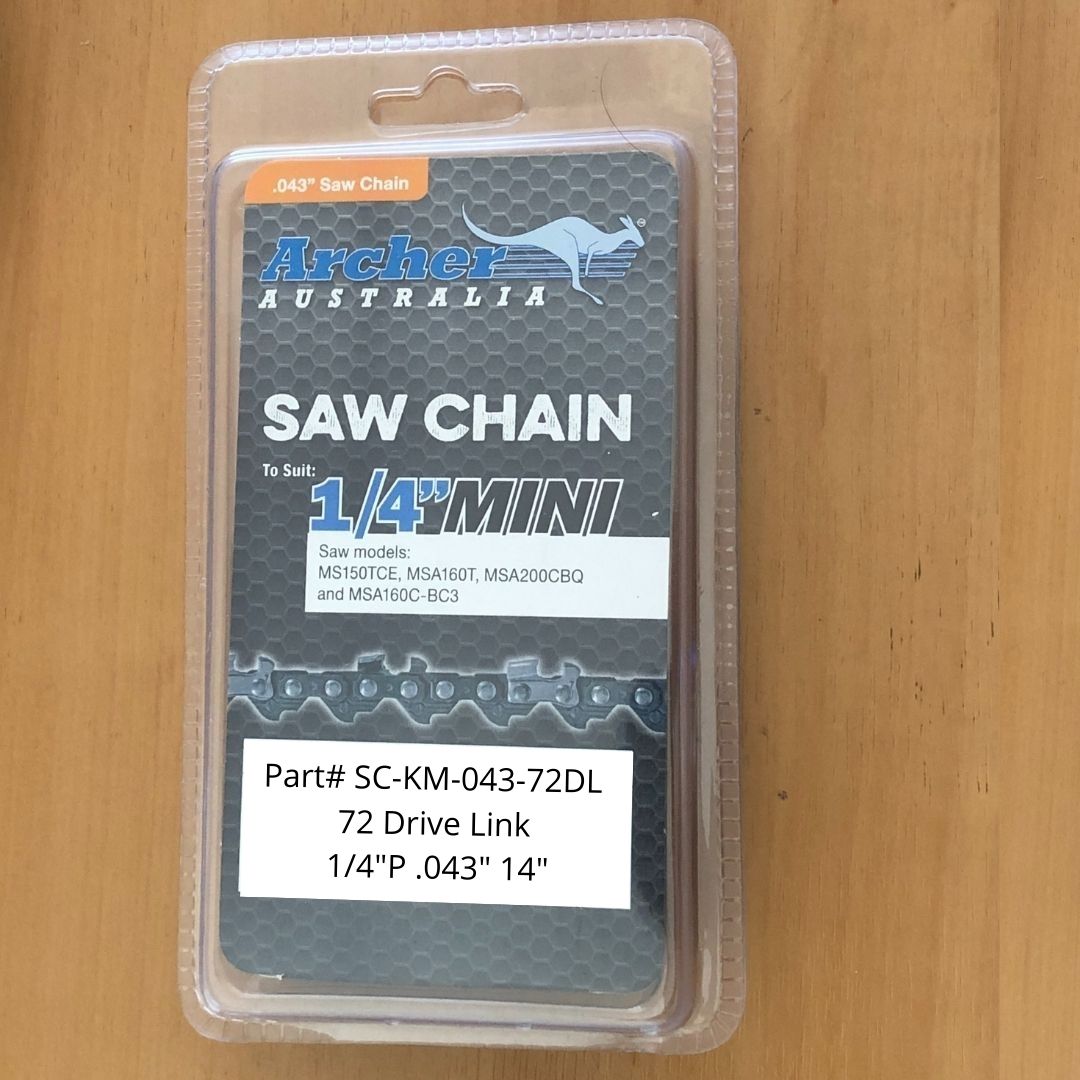 Archer Chainsaw Chain 1/4"P for *Stihl 14" Battery Chainsaw
Archer saw chains are manufactured from premium quality Japanese Nickel Alloy steel to ensure toughness and durability. Archer saw chain cutters are shot peened to increase tensile strength, then plated with industrial chrome to provide superior stay sharp qualities. Cutter are automatically machine sharpened to ensure 100% uniformity and sharpness.

Pitch 1/4"

Gauge .043"

Drive Link 72

Semi chisel tooth
Fits *Stihl Battery Electric 14" bar MSA200CBQ
*Refer to your chainsaw owners manual for compatibility.