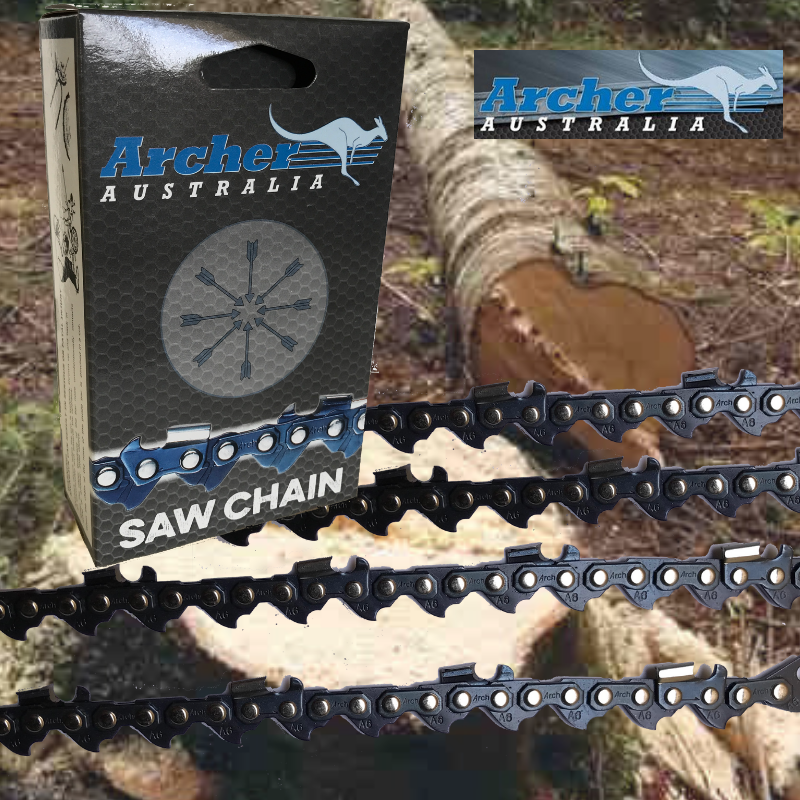 58 products
"Archer Australia" Saw Chain:
Designed and manufactured by Australian owned company PMD international on their own machines in China.
Archer the choice of professionals who demand an economically priced proven quality saw chain, constant from loop to loop, that gets the job done.
Archer is manufactured from High quality Nickel Alloy Japanese steel this ensures toughness and durability.
Chain cutters are plated with hard industrial chrome and heat treated. Hardening process yields superior edge-holding qualities.
Roto Peening - Chain cutters, drive links and bumper links are shot peened for increased tensile strength.
Archer  chain is pre-sharpened ready to cut fast out of the box.
Available in Full chisel, Semi chisel, Skip-tooth or Ripping configurations.
Note: Archer resists stretch unlike no name brands sold on auction marketplaces.